Why we love living here (mostly...)
Most of the time we love living in this chaotic country with its lovely and friendly inhabitants, where you can celebrate New Year four times per year and afford most of the stuff you cannot buy at home, where there is always something happening outside your doorstep and where people generally come up with a lot of creative ways to make a living - and then, spend all their money on butter lamps and flowers....
Only occasionally we get a little....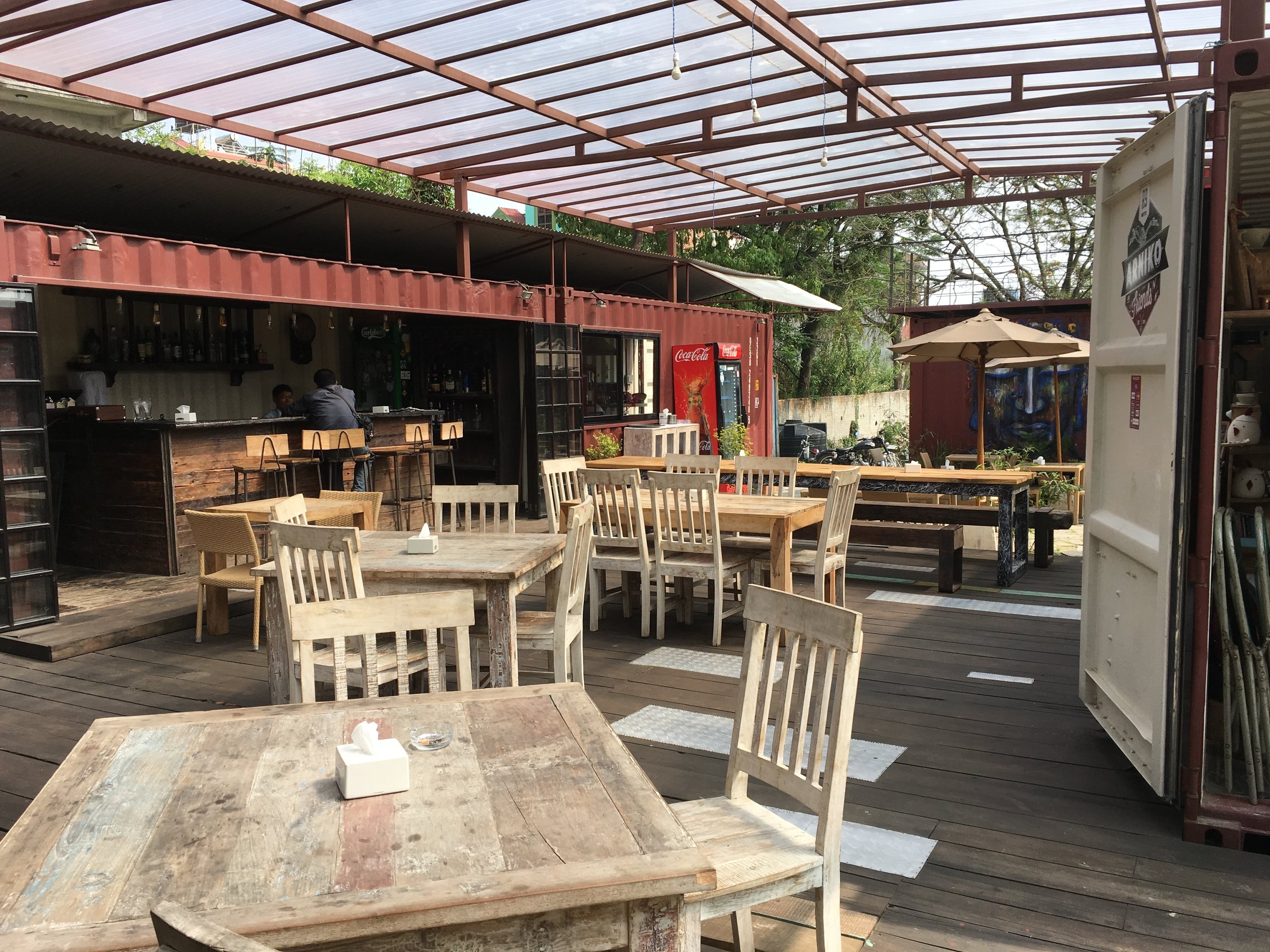 All it took was a few containers a roof and a floor..
RS Moto
In my youth Oslo, London and Berlin were full of converted industrial places where you could see performances, happenigs and exhibitons or go to very secret parties. Gradually they were all were sold off, demolished and turned into shopping centers or offices. Boring!
In Kathmandu you can still find these hidden gems like RS Moto where containers have been converted into a bar and Pizza place, a vintage motor bike shop, an excellent coffe bar, designer shop - and who knows, in the future there might also be pop-up Yoga classes here!
The sound of silence...
Nobody loves the traffic in Kathmandu. No rules - you just go wherever you can to avoid the potholes, and never mind the traffic coming in the opposite direction! ( I will not even mention the pollution...) But most of the time we stand still in endless traffic jams to the ear busting sound of honking horns. But wait.... the other day it was remarkably still??? Turns out the government has enforced a new law prohibiting honking. looooovely for me, who uses ear protection when cycling but what did the Nepalis say? For the first time ever they got out on the street and demonstrated AGAINST the new law and FOR their right to honk! Never mind the government failing to provide people with electricity for years, never mind them witholding the aid money for rebuilding the earthquake damage and generally lining their pockets, but do not take away OUR RIGHT TO HONK!
You probably forgot to Honk!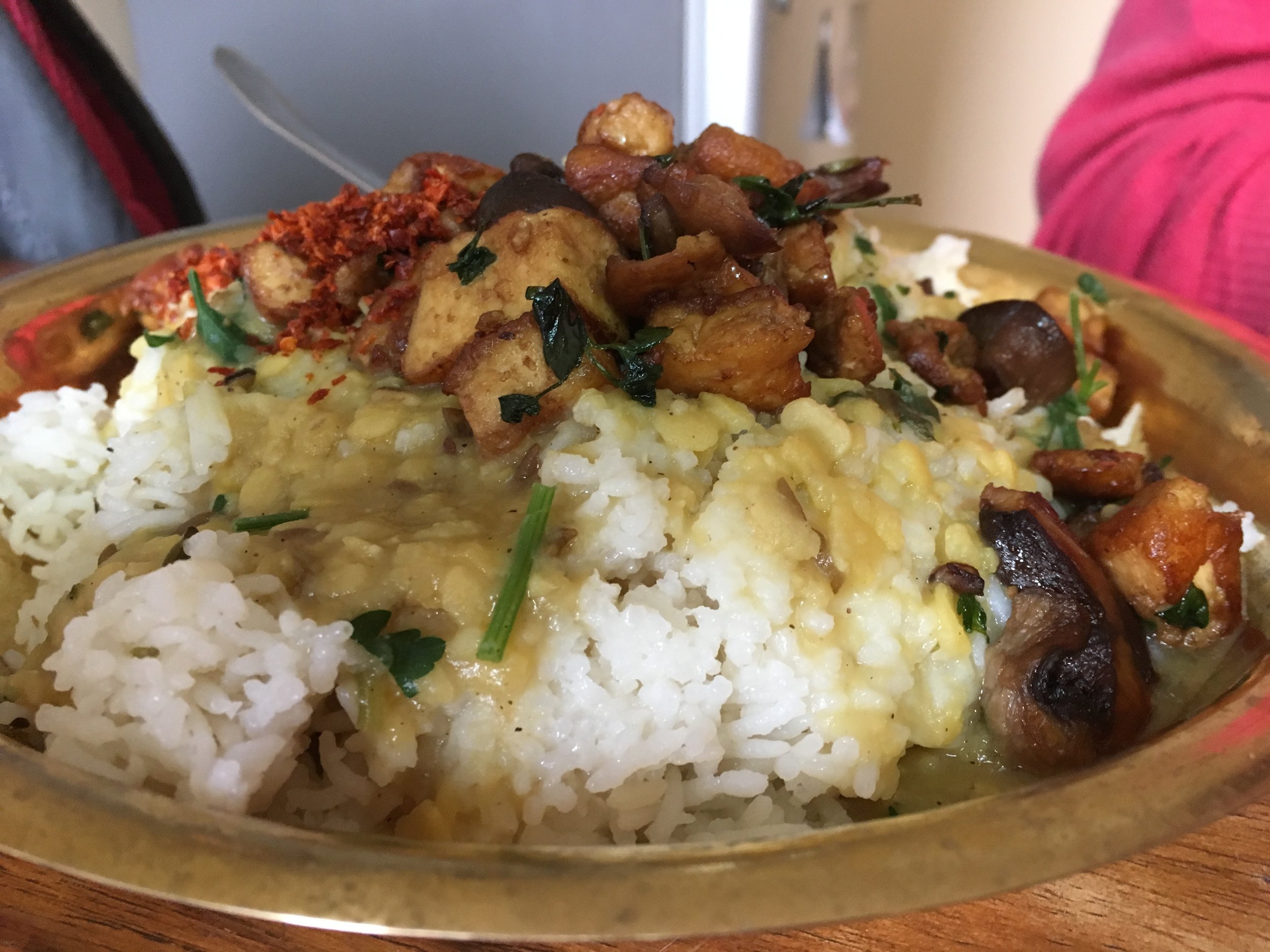 Food!
If you are a frustrated housewife spending hours planning the family's menu, concerned about providing a balanced diet of proteins carbs and veggies - the solution might just be this: move to Nepal! Here it is completely acceptable to serve rice and lentils three times a day without anybody frowning. Just remember to put ab BIG pot of chilly on the table and everyone will be happy!
(if you EVER get tired of dhal bath yourself, there are plenty of lovely momos around...)